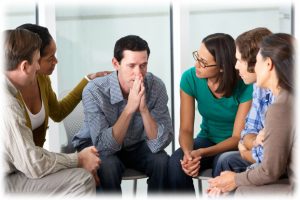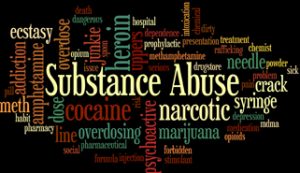 Contact the County clinic for your location, listed to the left,
to ask about Life Help Alcohol and Drug Treatment programs
and services in your area.
Our Alcohol & Drug Treatment Services
DENTON HOUSE PRIMARY RESIDENTIAL CENTER
(All Mississippi Counties & Out of State)
662-455-3222
Located in Greenwood, Mississippi, Denton House is an inpatient program in which individuals struggling with substance abuse reside for a minimum of 30 days while receiving intensive individual therapy, group therapy, psycho-educational classes, and "Twelve Step" oriented groups. Each resident is assigned an individual counselor, who serves as a guide, teacher, and recovery coach.
We offer priority admissions and specialized services to meet the unique needs of expectant mothers.
Through a grant offered by the Mississippi Department of Mental Health, Life Help also offers a specifically tailored program for individuals struggling with opioid dependence. To help establish a foundation for ongoing sobriety, individuals are encouraged to stay in treatment for up to 90 days. This program is available at Denton House and Darden Center (below)
DARDEN CENTER SECONDARY  TREATMENT
(All Mississippi Counties & Out of State)
662-335-7146
Located in Greenville, Mississippi, Darden Center is a transitional program designed for individuals in need of additional structure and support after completing primary treatment at Denton House or other primary residential centers. This program focuses on community reintegration and job skills training, with each resident continuing to receive ongoing counseling and recovery oriented groups and classes.
INTENSIVE OUTPATIENT PROGRAM (IOP)
(All Mississippi Counties)
662-455-3222
Located in Greenwood (Leflore County), IOP is designed for individuals not in need of primary residential care, who may also have a day time job and/or are enrolled in school. It is held three nights a week for ten consecutive weeks. Individual therapy is also provided. This program is available for adolescents and adults. DUI Assessments are available for an additional fee.
ADOLESCENT INTENSIVE OUTPATIENT PROGRAM (A-IOP)
(All Life Help Counties)
Located in Greenwood (Leflore County), A-IOP is a community based outpatient program which serves adolescents age 12-18 who struggle with alcohol and drug use. Services include individual therapy, skills development training, psycho-educational groups, drug and alcohol refusal training and relapse prevention techniques.
ALCOHOL AND DRUG PREVENTION SERVICES
(All Life Help Counties)
The prevention program at Life Help is implemented to educate and inform the community at large about the dangers of alcohol and other illicit drugs. Prevention Specialists share information via presentations to local school districts and other youth oriented programs on an ongoing schedule to counties served by Life Help.

The primary demographics are youth between the age of 12-17 and young adults 18-25 years old.
There is also a component of prevention which provides information to local merchants on the illegality of selling tobacco products to underage persons including smokeless and electronic cigarettes.
RECOVERY SUPPORT SERVICES
(All Life Help Counties)
Recovery Support staff are available to track the individual from referral through completion of treatment and beyond. Recovery Support specialists work with the recovering individual will the purpose of reducing risk of relapse.