Helping individuals and families build a bridge to recovery
Life Help is a public, not for profit agency that provides a wide range of behavioral health services to individuals in Attala, Bolivar, Coahoma, Carroll, Grenada, Holmes, Humphreys, Issaquena, Leflore, Montgomery, Sharkey, Sunflower, Tallahatchie, Tunica, Quitman & Washington Counties
We are Certified and partially funded by the Mississippi Department of Mental Health. 
Our mission is to help clients and families build a bridge from Life's challenges and difficulties to a place of stability and recovery.
Click HERE for a video message about our services.
Fees for service are based on a sliding fee scale according to income and number of dependents. Medicaid, Medicare, and many private insurances are also accepted. Our offices are open from 8:00 am to 5:00 pm, Monday through Friday. For mental health emergencies, we offer a toll free

24/7 Crisis Hotline at 866-453-6216

.
If immediate danger is threatened or likely, call 911.
The 24-hour National Suicide and Crisis line is available at 988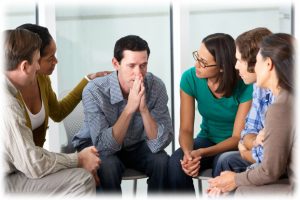 To access Life Help services, call the clinic in your County of residence, listed to the left, to set up an initial appointment or to learn which services are available in each of our County locations.
When should someone call Life Help?
Life Help offers a wide range of services to meet the needs of people who are experiencing problems due to mental illness and/or life stressors. Some reasons someone may request Life Help services include:
Depression
Anxiety
Anger
Trauma
Grief
Alcohol and/or drug abuse
Suicidal thinking or threats
Thoughts or threats of harming others
Changes in functioning at work or school
Sudden changes in mood or behavior
Trouble concentrating or thinking clearly
Hearing voices
Alzheimer's disease and other related dementias
Please consult your Life Help clinician for secure access to the PORTAL
Life Help is an approved site for the National Health Service Corps.


Visit nhsc.hrsa.gov for more details
The Life Help Commission will meet on the following dates in 2023:
Aprils 26th, June 28th, August 23rd, October 25th, and December 27th.

Commission meetings begin at 11:30 AM and are held at the Greenwood Office (2504 Browning Road).
They are open to the public.